JUST ADDED: 5 Seconds of Summer will be rocking the stage at this year's iHeartRadio Music Festival Village in Las Vegas! The band sat down with Ryan Seacrest to break the news. Click here to buy your tickets now, before they sell out!
[CLICK HERE to listen to Robin Thicke's Guest DJ'd station on iHeartRadio]
Robin Thicke has had no qualms admitting he'd do anything to get his estranged wife, actress Paula Patton, back. Case in point: The first single from his new album is aptly titled "Get Her Back." Oh, and let's not forget that his new album is named after her.
The pair separated back in February, and while the future of their relationship remains to be determined, Robin's immediate future is all about Paula.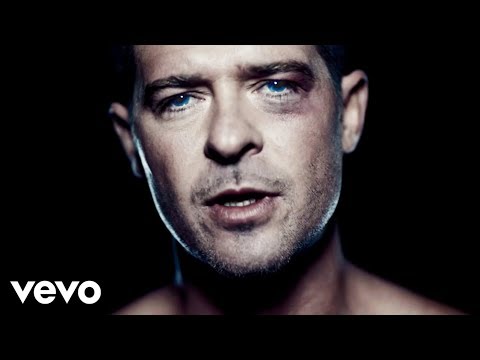 When he was in New York City recently promoting the new album, Robin Thicke stopped by iHeartRadio headquarters to curate his own Guest DJ station. In addition to songs from Paula, the station features a soulful mix of classic from the likes of Bill Withers, The Isley Brothers and The Jackson 5 as well as music from current pop staples like Calvin Harris, Lorde and John Legend.
Click here to listen to it all on Robin Thicke's Guest DJ'd station on iHeartRadio!
Photos: Katherine Tyler